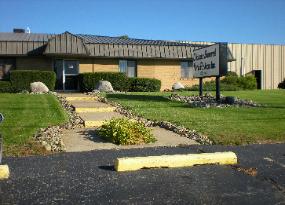 Meeting Your Powdered Metal Parts Needs Since 1977
Since 1977, COLDWATER SINTERED METAL PRODUCTS has been a manufacturer of powdered metal parts and machined parts, serving a diverse market base. Our 58,000 sq. ft. Production Facility houses a wide variety of equipment to produce powdered metal parts including hydraulic and mechanical briquette and sizing presses (including capability to 750 tons), atmosphere generators and furnaces for the sintering process, steam treaters, grinders and tumblers for surface finish, and a full spectrum of CNC machining equipment to add the complex features your powdered metal parts may require.
Modern furnaces and atmosphere generators in our Sintering Department ensure proper conditions for manufacturing high quality powdered metal parts. We offer on-site metallurgical staff that combines their knowledge with our customer's product expertise to produce a cost effective part that meets design specifications. In the machining department we are proficient at performing CNC turning, milling, drilling, tapping and grinding operations. We are committed to continuously upgrading our Equipment to meet the growing needs of our diverse customer base.
Our experienced work force is composed of level 1 and 2 Powdered Metal Technologists and associates who have been working in the powdered metal industry for many years. About half of our people have been with us for over 20 years, and several from the very beginning in 1977. Add to this wealth of experience some young, bright, well-trained minds and an aggressive Management Team and we feel we have the formula for success –experience with innovation.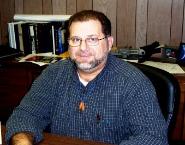 At Coldwater Sintered Metal Products we provide focused powdered metal and machining services. We seek to provide exceptional service from the submission of your request for quotation, through the service part fulfillment period. Our goal is to build a long term partnership with each customer by demonstrating that we are a dependable supplier of high quality powdered metal and machined parts.
We take our partnership with you seriously and will do whatever is required to empower you to meet the needs of your customers. We can routinely run annual part volumes in the millions but also offer short run, low volume services and will become your service parts warehouse if you desire it. If you have a need for powdered metal parts or for machining services, we want you to call us for the solution.
We can provide quick turn around on tool builds for powdered metal parts and will focus our resources for quick launch of your projects. Our machine shop is very agile, we will respond quickly. You can count on us to meet or improve upon the delivery dates to which we commit. We want to do what we say – every time.
Speed has little value without quality. We maintain very good quality and on time delivery status with our customers. You should expect the same from us.