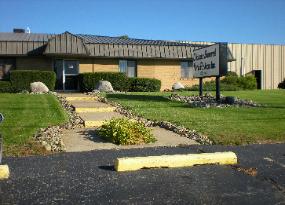 Meeting Your Powdered Metal Parts Needs Since 1977
Since 1977, Coldwater Sintered Metal Products has been the premier source for powdered metal and machined parts. Our 58,000 sq. ft. production facility houses a wide variety of equipment to produce powdered metal parts including hydraulic and mechanical briquettes, sizing presses (including capability to 750 tons), atmospheric generators/furnaces for the sintering process, steam treatment equipment, grinders/tumblers for superior surface finish, and a full spectrum of CNC machining equipment to add the complex features your powdered metal parts may require.
Modern furnaces and atmospheric generators ensure proper conditions for manufacturing the highest quality in powdered metal parts. Our on-site metallurgical staff combines their knowledge along with engineering expertise to produce the most cost effective part that meets your design specific needs. Our machining department is extremely proficient at performing CNC turning, milling, drilling, tapping and grinding operations.
Continuous Improvement, and focused upgrading of our equipment to meet your needs are only a couple reasons why we are a step above the rest!!
Our workforce is comprised of level 1 and 2 Powdered Metal Technologists with the majority having over 20 years' experience in the industry. Our executive team brings over 40 years combined experience in the Powdered Metal Industry.
We understand and appreciate the many challenges our customers face regarding accuracy, complexity, quality, and meeting deadlines. In short, we are seasoned veterans invested in the overall growth and profitability of our business partners.
Coldwater Sintered Metal Products is a manufacturer of powdered metal and machined parts serving a diverse market base since 1977. At Coldwater Sintered Metal Products, we provide focused powdered metal products and machining services.
We provide exceptional service from the submission of your RFQ, through the service and part fulfillment period. Our mission and business model is to build long term partnerships by ensuring the highest level of quality and unparalleled service with each commitment we make.
We are invested in the growth and profitability of YOUR business! When YOU grow, WE grow! We routinely run annual part volumes in the millions but also offer short run, low volume services as well. We provide timely turn arounds on tool builds know how prioritize resources for DOE's, and your project launches.
If you have a need for powdered metal or machined parts, Coldwater Sintered Metal Products is the BEST return on your investment!

Preparing Today for
Success Tomorrow!!